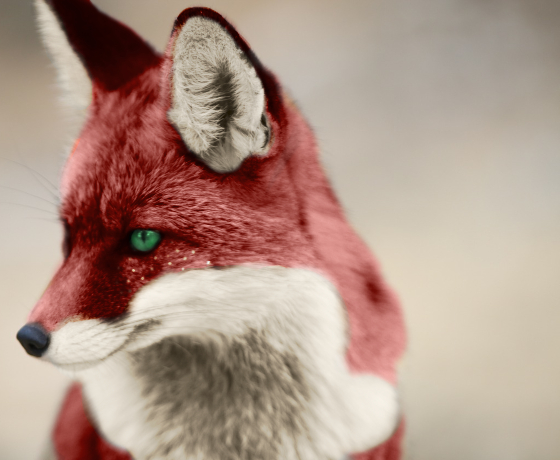 Amelia's ears laid firm against her skull, head swinging back and forth slowly in an arc.
"Thank you, Kicheko.... I think I can find my way as well,"
the blind fox said softly as she heard Ruth start off. It was so dangerous out here. How could she do
anything
while she was blind? Tears began to form in her eyes, rolling down the inside of her muzzle and off the tip of her nose. She kept the river to her right, focusing not on its scent or smell but rather on those around her.
'I'm a good tracker,'
she thought as she began to move toward the Faraja's den site.
'I must be a good tracker, I must. How else am I getting back?'
She wondered, nose to the ground as she moved forward. It was slow going, paths interweaving as the woman walked a bit like a drunk. She staggered slightly at every sharp object that hit her paws and whined softly in her throat. Her own situation took up most of the space in her mind, unable to find pity or sympathy for poor little Shadow's plight that she had inadvertently caused.
-exit-

"Wanderlust."

Art by Split. Stock found here.